Psychology
·
UK
·
Fully Remote
Clinical/Counselling Psychologist UK 🇬🇧
Working with Mindler means you can work exactly how much you want, where you want and when you want.
Working with Mindler means you can work exactly how much you want, where you want and when you want. Some of our psychologists work full-time, others part-time. Some work in the evenings and others during the day. How and where you work is up to you.

Mindler was founded in 2018, in Sweden, by two psychologists and a GP who noticed the urgent need for psychological therapies to be made more accessible and widely available across Europe. Since its creation, Mindler has grown from strength-to-strength and is now available in Sweden, the Netherlands and France. With over 300 licensed psychologists worldwide working at Mindler (and this number is growing daily), thousands of high quality digital therapy sessions are conducted each week through our application. Mindler has extended its services to the UK, with the desire to help as many people as possible and hire the best psychologists available to do this.
Our aim is an ambitious one - to be the best employer for psychologists in the world - and we believe that we can achieve this by creating a supportive and exciting work environment for the psychologists who choose to work with us. Even though the work is done remotely (video call using our app), we focus heavily on knowledge sharing and a community among our psychologists.
The role:
We are looking for HCPC registered Clinical and Counselling Psychologists to deliver expert and quality online, remote CBT interventions to adults experiencing mild to moderate mental health difficulties.
Clinically, we follow a CBT model. CBT sessions take place via our app by video and our iCBT programmes. We call this a 'blended model', encouraging psychologists and their clients to use all therapeutic options to achieve their goals. Minder psychologists conduct CBT assessment, formulation, intervention and review of the intervention they provide. Our sessions are 25 minutes long as we have found this allows for focussed and efficient therapy to take place.
Mindler psychologists conduct high quality risk assessments and implement any appropriate risk management strategies in line with Mindler guidelines and service provision. They are responsible for the autonomous discharge of clients who have benefited from their Mindler intervention, who require alternative intervention from a different provider or do not require any psychological intervention.
You need to have:
Current HCPC registration.
Hold a doctoral-level qualification in either counselling or clinical psychology
Have a valid DBS check.
Be fluent in English and confident in delivering therapies in English.
Have at least one year experience working in the UK mental health system, ideally the NHS.
Have at least one year experience in CBT
Have at least one year working with adults (over 18 years old) experiencing mental health difficulties, ideally in primary care.
Have well developed skills in oral and written communication, and the ability to communicate sensitive, emotive information appropriately and respectfully.
Experience with risk assessment and management
Ability and willingness to work autonomously.
Ability to make good use of clinical supervision and peer supervision.
Ability and willingness to reflect on your own ethnicity, race, sexuality, gender, class, educational level and (dis)ability status, and how this may impact on your approach to clinical work and professional life.
Commitment to meaningful service-user involvement .
Be committed to ongoing professional development and engaging in CPD.

Why Mindler?

You are directly employed by Mindler but have the diary flexibility of being self-employed. You choose your own hours and schedule.
100% of our Psychologists would recommend us as an employer.
We offer a shorter working week compared to the NHS (30 hours full-time).
A flexible level of contracted hours are also available
A competitive salary of £38,400 per annum
25 days annual leave plus all UK Bank Holidays.
Clinical supervision is offered in house.
Ongoing training and access to CPD seminars/resources from experts in the field through the Mindler Academy.
A £200 annual allowance for additional CPD Training.
Limited admin - our Psychologists are only required to maintain their own clinical records.

As a start-up company, you can also have a direct impact and influence on the way Mindler operates which makes the day-to-day even more exciting.
If you're interested in applying, we look forward to hearing from you!

Department

Locations

Remote status

Fully Remote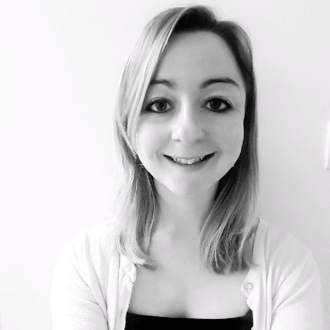 Contact
Lilly Smith
Talent Acquisition Partner, UK – People & Culture
About Mindler
Mindler is a digital health care service that enables online psychologist meetings. Every day, hundreds of digital psychologist meetings are conducted through our app and our ambition is to be one of the leading digital mental health care providers in the world. We are continuously looking for licensed psychologists, developers and other important functions to strengthen our team.
We have over 300 licensed psychologists that work remotely via our app. At our headquarters in Stockholm, we're a diverse team of about 90 people that all share a passion for improving mental health care. Feel free to connect with us if you want to be a part of our journey, we'd love to hear from you!
Psychology
·
UK
·
Fully Remote
Clinical/Counselling Psychologist UK 🇬🇧
Working with Mindler means you can work exactly how much you want, where you want and when you want.
Loading application form