Psychology
·
Netherlands
·
Fully Remote
Online Basispsychologen Gezocht
Mindler is per direct opzoek naar nieuwe online basispsychologen!
Wil jij als basispsycholoog de vrijheid van een zelfstandige en tegelijkertijd de zekerheid van een vast dienstverband? Werken waar en wanneer je wilt en daarnaast zelf je uren bepalen?
Als online basispsycholoog bij Mindler heb jij de regie - ook over je eigen agenda. Je bepaalt dus zelf vanaf welke plek en wanneer je jouw cliënten behandelt.
Wie is Mindler?
Mindler is een Zweedse startup/GGZ-instelling waar je als psycholoog enkel online met cliënten in gesprek bent d.m.v. online videobellen. Dat scheelt niet alleen reistijd voor beide partijen: een cliënt heeft bijvoorbeeld ook nooit meer dat ongemakkelijke gevoel in de wachtkamer.
Opgericht in 2018 en inmiddels de grootste digitale GGZ-aanbieder in Zweden, garanderen wij met meer dan 250 aangesloten psychologen en 1000 therapiesessies per dag snelle hulp zonder lange wachtlijsten. Ook MDO's doen we online en we hebben geen vergaderingen en besprekingen die jouw agenda onnodig vullen…
Hoe het werkt
Samen komen we overeen hoeveel uren jij wilt werken (minimum 24u/week). Deze uren zet je zelf in jouw Mindler agenda. Zo bepaal je zelf wanneer het uitkomt. Bijvoorbeeld overdag, 's avonds wanneer de kinderen slapen of in het weekend – jij bepaalt!
De cliënt boekt via de App jouw vrije intake plekken. De vervolgafspraken boek je samen met de cliënt. Je kunt dus thuis, op kantoor of zelfs vanuit je vakantiebestemming werken! Zolang je een rustige en neutrale werkomgeving hebt en een stabiele internetverbinding is vrijwel alles mogelijk.
Is online therapie effectief?
Volgens het onderzoek van het National Center for Biotechnology Information (NCBI) alsmede dat van Claudi Bockting, hoogleraar klinische psychologie in de psychiatrie aan het Amsterdam UMC, is aangetoond aan dat online therapie net zo effectief – potentieel zelfs effectiever – is als 'traditionele' therapie. Mocht je hier meer over willen leren, zijn de studies hierover online terug te vinden.
Wat we van je verwachten
WO bachelor + master psychologie
Minimaal 3 jaar ambulante ervaring als psycholoog binnen de GGZ
Cursus/bijscholing CGT, of aantoonbare ervaring hierin
Alleen een contract in loondienst is mogelijk, minimaal 24u per week. CAO GGZ is van toepassing.
Kennismaken of direct solliciteren?
We horen graag van je! Klik op de onderstaande knop om direct te solliciteren. Je krijgt hoe dan ook altijd reactie van ons.
Department

Locations

Remote status

Fully Remote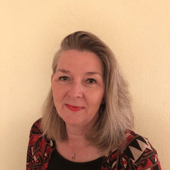 Contact
Agnes Moyene
Licensed Psychologist & Recruiter, Netherlands – Psychology
About Mindler
Mindler is a digital health care service that enables online psychologist meetings. Every day, hundreds of digital psychologist meetings are conducted through our app and our ambition is to be one of the leading digital mental health care providers in the world. We are continuously looking for licensed psychologists, developers and other important functions to strengthen our team.
We have over 300 licensed psychologists that work remotely via our app. At our headquarters in Stockholm, we're a diverse team of about 90 people that all share a passion for improving mental health care. Feel free to connect with us if you want to be a part of our journey, we'd love to hear from you!
Psychology
·
Netherlands
·
Fully Remote
Online Basispsychologen Gezocht
Loading application form