Psychology
·
Netherlands
·
Fully Remote
Klinisch Psycholoog
Mindler is per direct opzoek naar een Klinisch psycholoog!
Ben jij die klinisch psycholoog die vernieuwend en flexibel kan denken en zijn/haar kennis wil inzetten voor een nieuwe, jonge organisatie die online behandelt? Is het voor jou belangrijk je kennis en ervaring over te dragen aan (jongere) collega's en durf je de uitdaging aan je steentje bij de dragen aan een volledig nieuw in te richten interne Mindler NL Academy? Lijkt het je ook leuk om daarnaast ook onderzoek te doen?
Zoek je naar die verademing om volledig te werken onder eigen regie en je eigen planning te maken? Of past een tweede werkgever bij je huidige baan? Dat kan, want bij Mindler bepaal je je eigen agenda, je eigen werkplek én je eigen werkuren.
Wie is Mindler?
Mindler is een Zweedse startup/GGZ-instelling die zich focust op de BGGZ. Onze psychologen zijn enkel met cliënten in gesprek d.m.v. online videobellen. Dat scheelt niet alleen reistijd voor beide partijen: een cliënt heeft bijvoorbeeld ook nooit meer dat ongemakkelijke gevoel in de wachtkamer.
Opgericht in 2018 en inmiddels de grootste digitale GGZ-aanbieder in Zweden, garanderen wij met meer dan 250 aangesloten psychologen en 1000 therapiesessies per dag snelle hulp zonder lange wachtlijsten. Ook consultatiemomenten doen wij online en wij hebben geen vergaderingen en besprekingen die de agenda onnodig vullen…
Verder zijn we een jonge en dynamische organisatie, en dagen we je in de rol van klinisch psycholoog uit mee te denken over beleid, naast de rol van regiebehandelaar en het hebben van enkele cliënt contacten
Hoe het werkt
In overleg komen we overeen hoeveel uren je gaat werken. Deze uren zet je zelf in jouw Mindler agenda. Zo bepaal je zelf wanneer het jou uitkomt. Bijvoorbeeld overdag, 's avonds wanneer de kinderen slapen of in het weekend – jij bepaalt. Als je cliënten ziet dan boekt de cliënt via de app een eerste afspraak in op vrije intake plekken. De vervolgafspraken boek je samen met de cliënt. Je bepaalt zelf waar en wanneer je behandelt via de app. Werk je aan je onderzoek of doe je activiteiten voor de Mindler acadamy dan ben je volledig vrij daarin je eigen werkuren in te richten. Je kunt dus thuis, op kantoor of zelfs vanuit je vakantiebestemming werken! Zolang je een rustige en neutrale werkomgeving hebt en een stabiele internetverbinding is vrijwel alles mogelijk.
Wat we van je verwachten 
- Diploma Klinisch Psycholoog  
- Cursus/bijscholing CGT, of aantoonbare ervaring hierin  
- Overkoepelend meedenken over beleid  
- Mede inrichting geven aan de Mindler NL Academy, en het aansturen van deze afdeling binnen de organisatie  
- Onderzoek naar cliënt data  
- Cliënt inhoudelijk meedenken over de visie van Mindler NL icm met het nieuwe zorgprestatie model  
- Achterwacht bij crisisgevoeligheid of complexe problematiek
- CAO GGZ van toepassing  
- Mogelijk om in dienstverband of op ZZP-basis te werken 
Department

Locations

Remote status

Fully Remote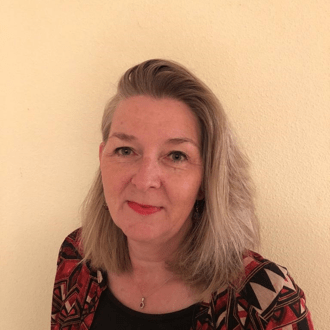 Contact
Agnes Moyene
Licensed Psychologist & Recruiter, Netherlands – Psychology
About Mindler
Mindler is a digital health care service that enables online psychologist meetings. Every day, hundreds of digital psychologist meetings are conducted through our app and our ambition is to be one of the leading digital mental health care providers in the world. We are continuously looking for licensed psychologists, developers and other important functions to strengthen our team.
We have over 300 licensed psychologists that work remotely via our app. At our headquarters in Stockholm, we're a diverse team of about 90 people that all share a passion for improving mental health care. Feel free to connect with us if you want to be a part of our journey, we'd love to hear from you!
Psychology
·
Netherlands
·
Fully Remote
Klinisch Psycholoog
Loading application form